Tracking Package Examples
Car Leads Programs (see Programs) added to Tracking Packages, are discounted 10, 20 and 30% respectively (based on Package count). The total prices in the examples below reflect this discount.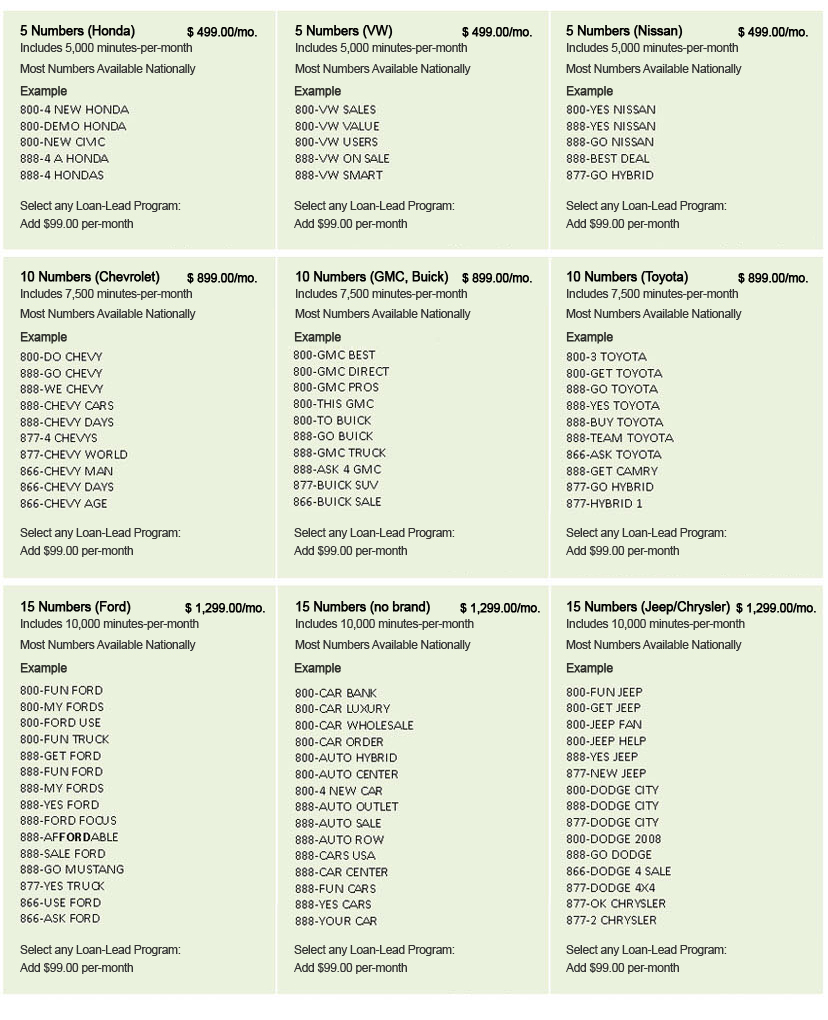 Car Leads has Vanity numbers for most makes and many models. Please visit our Vanity Numbers page to find and build your perfect number Package.